Noticeboard
On this digital noticeboard, you can find posters and information about what's going on around the borough, and nearer to you.
Got something you'd like to add? Click here to send us a poster.
Select your postcode below.
Currently viewing: All Posters
Skip to posters
FREE Family Learning Workshops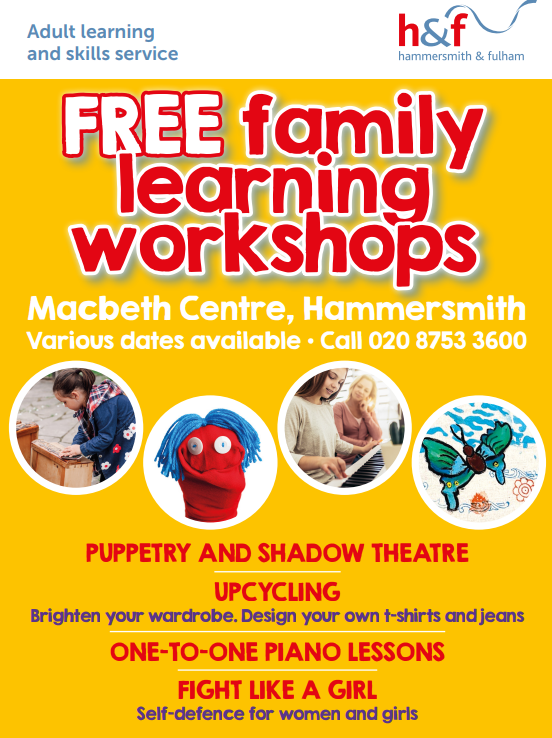 Adult Learning & Skills Service Macbeth Centre, Hammersmith Various dates available – Call 020 8753 3600 Puppetry and Shadow Theatre Workshops – Choose from our two fun, imaginative workshops for …
Home Library Service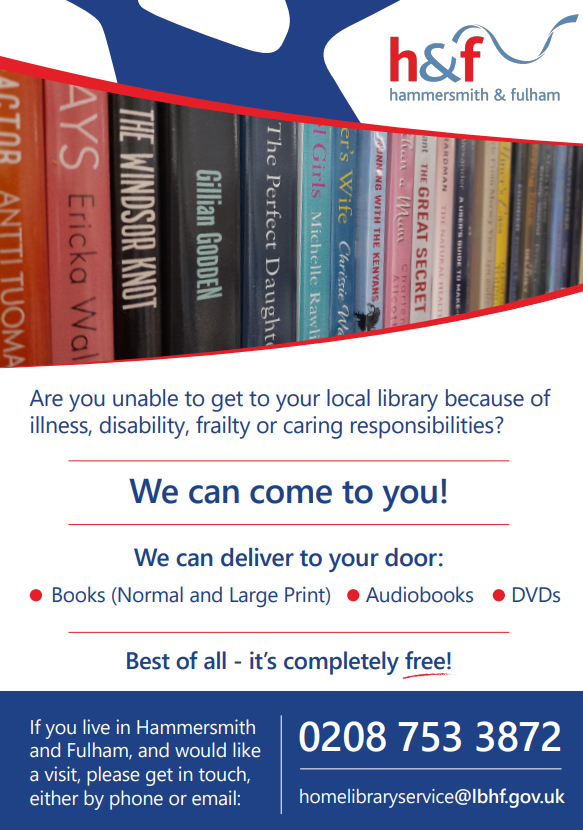 Are you unable to get to your local library because of illness, disability, frailty or caring responsibilities? We can come to you! We can deliver to your door: Books (normal …
DanceWest.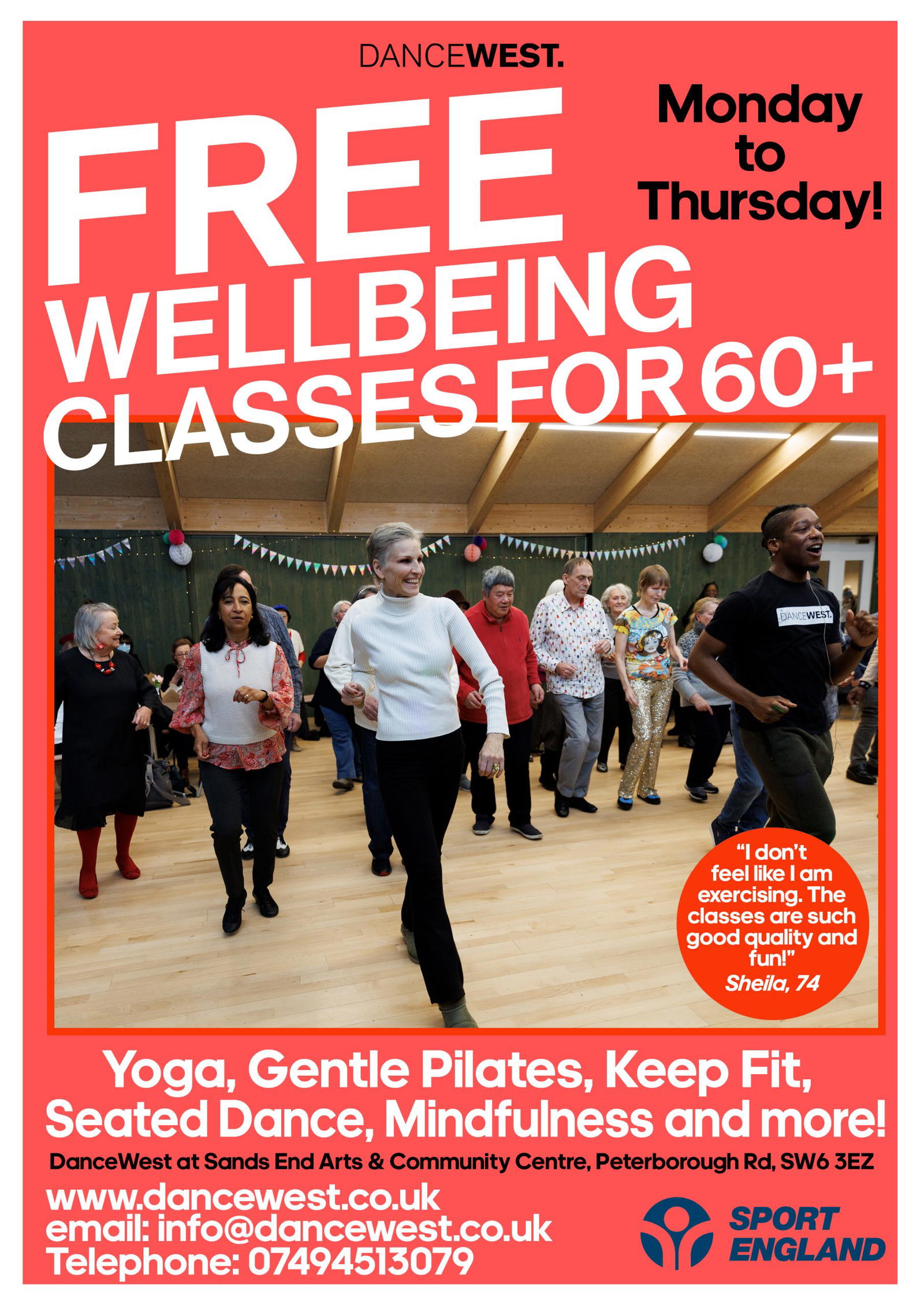 Free wellbeing classes for 60+
Foodbank – Hot Food Options in and around Hammersmith & Fulham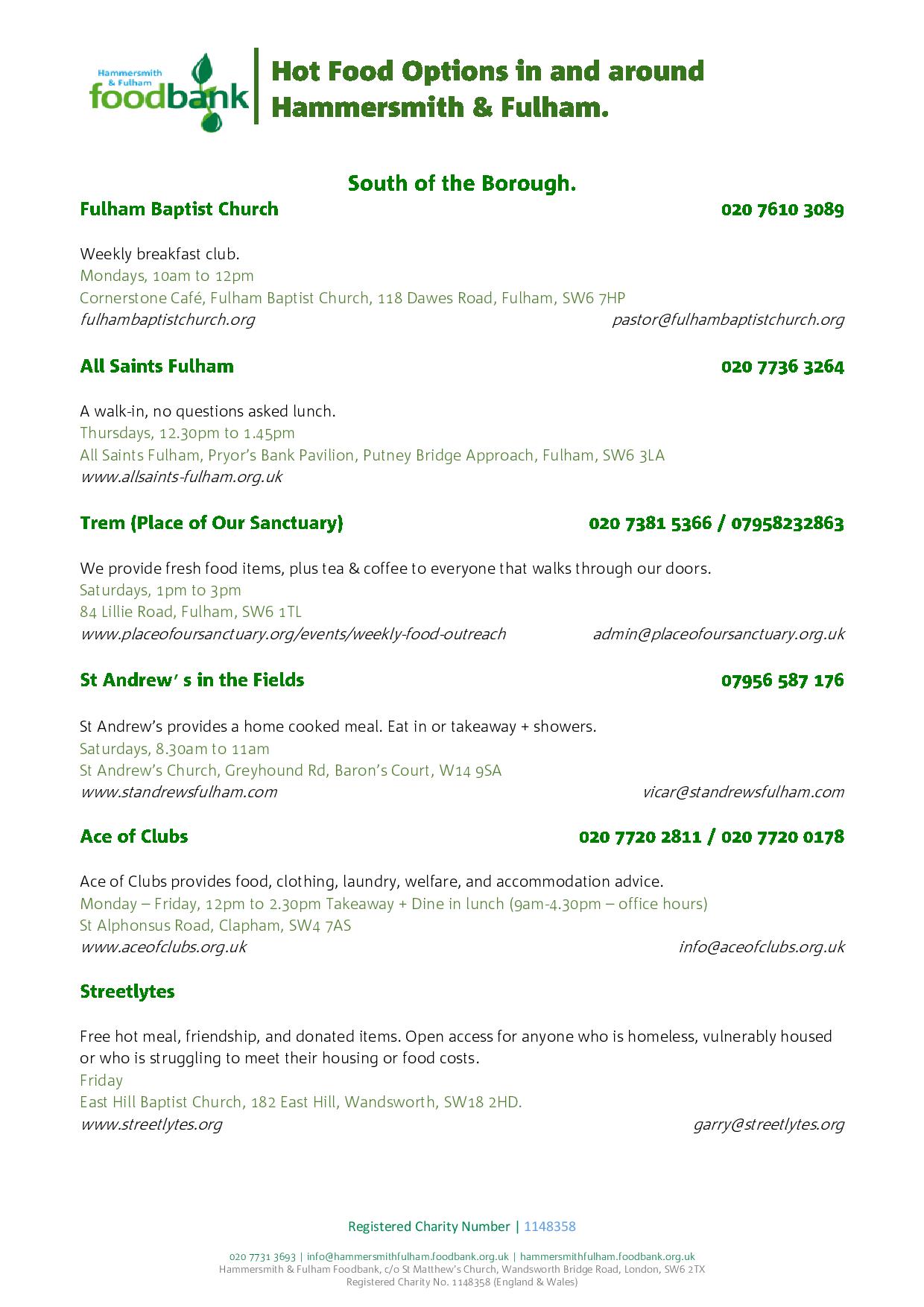 Hot food options in and around Hammersmith and Fulham
Warm Hubs at LBHF Libraries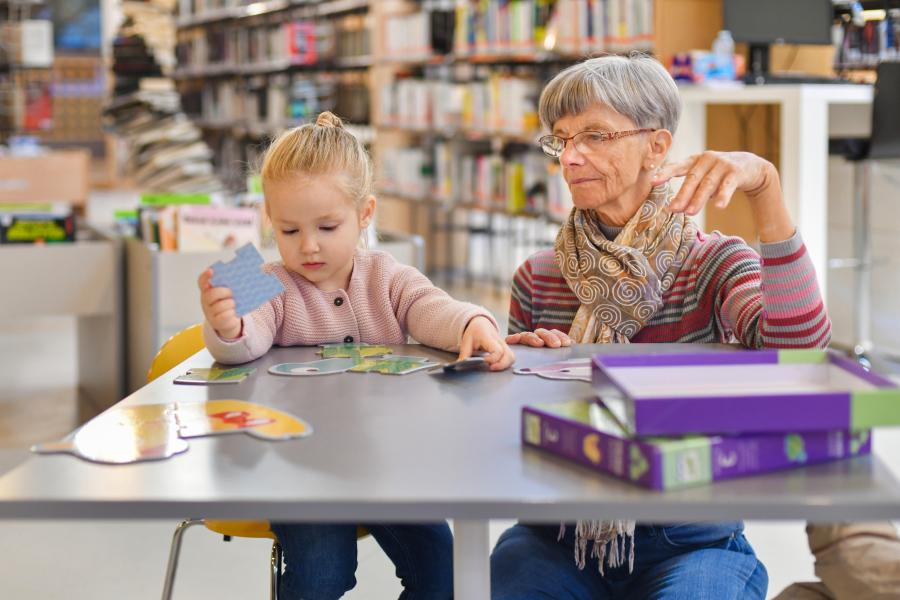 All five libraries in Hammersmith & Fulham are part of our warm hubs offering
Warm Hub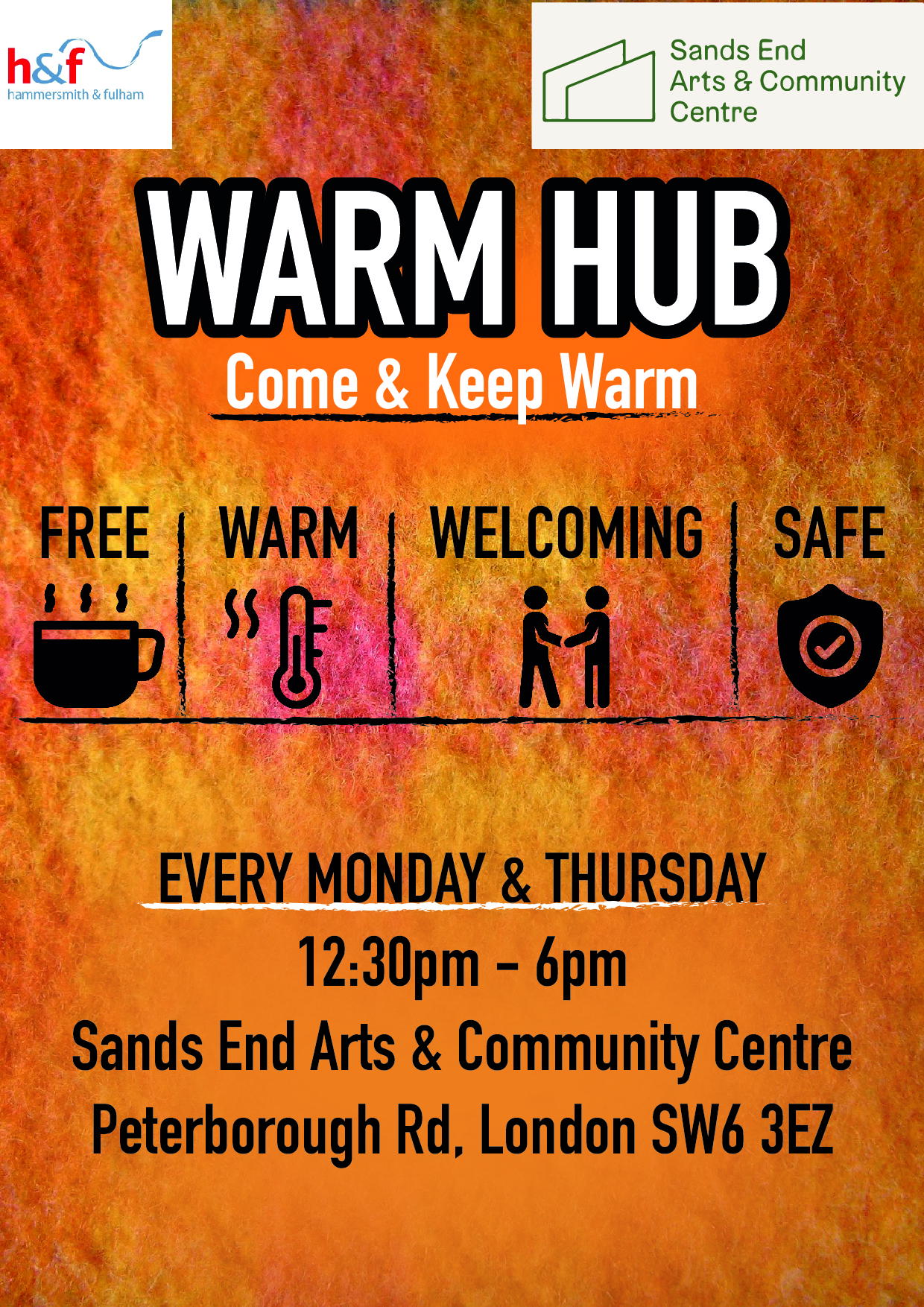 Warm Hub – Come and keep warm Free – Warm – Welcoming – Safe Every Monday & Thursday 12:30- 6pm Sands End Arts & Community Centre, Peterborough, London SW6 3EZ …
Warm Hub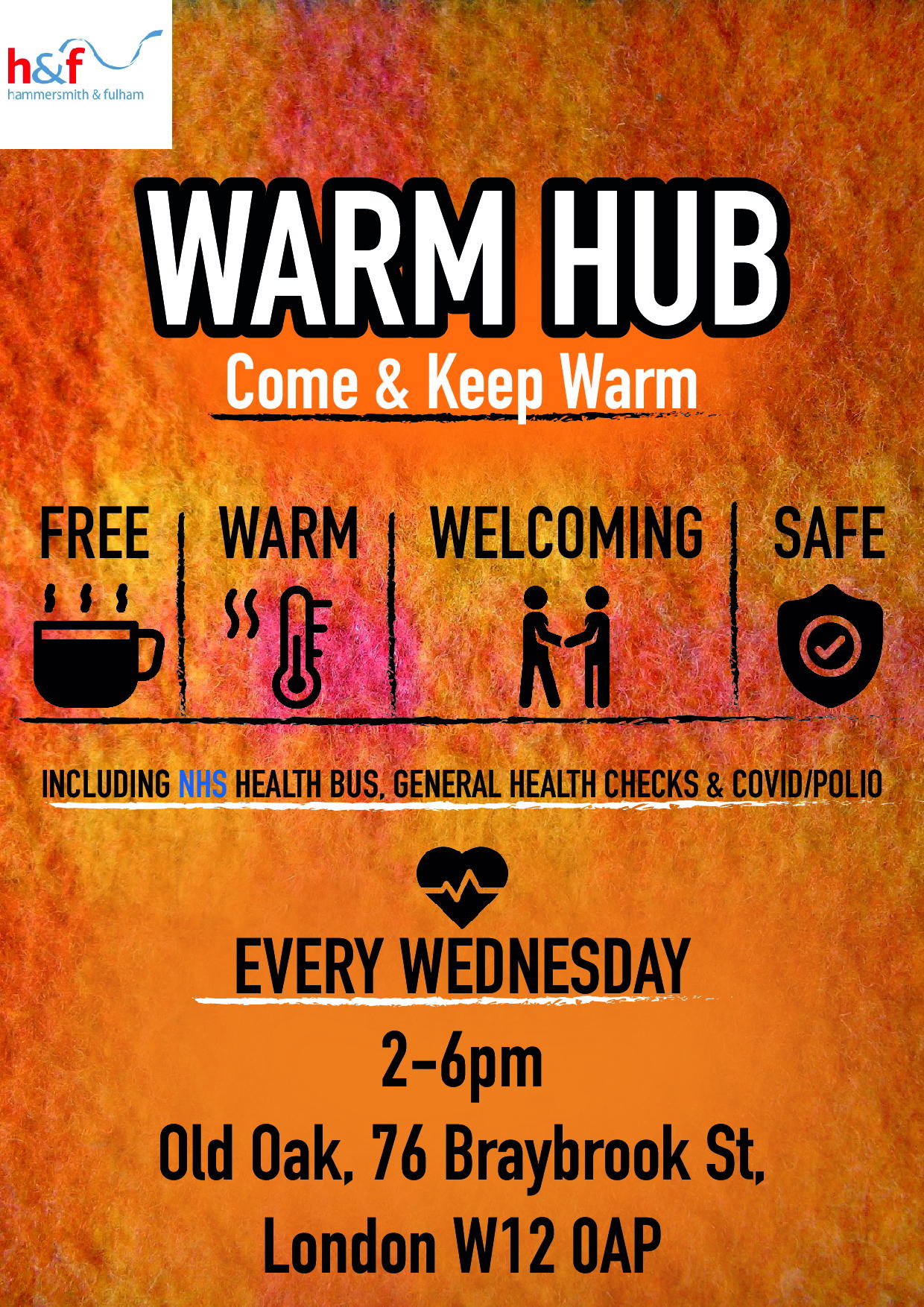 Warm Hub – Come & Keep Warm Free – Warm – Welcoming – Safe Including NHS Health bus, general health checks & Covid/Polio Every Wednesday 2pm-6pm Old Oak, 76 Braybrook …
Warm Hub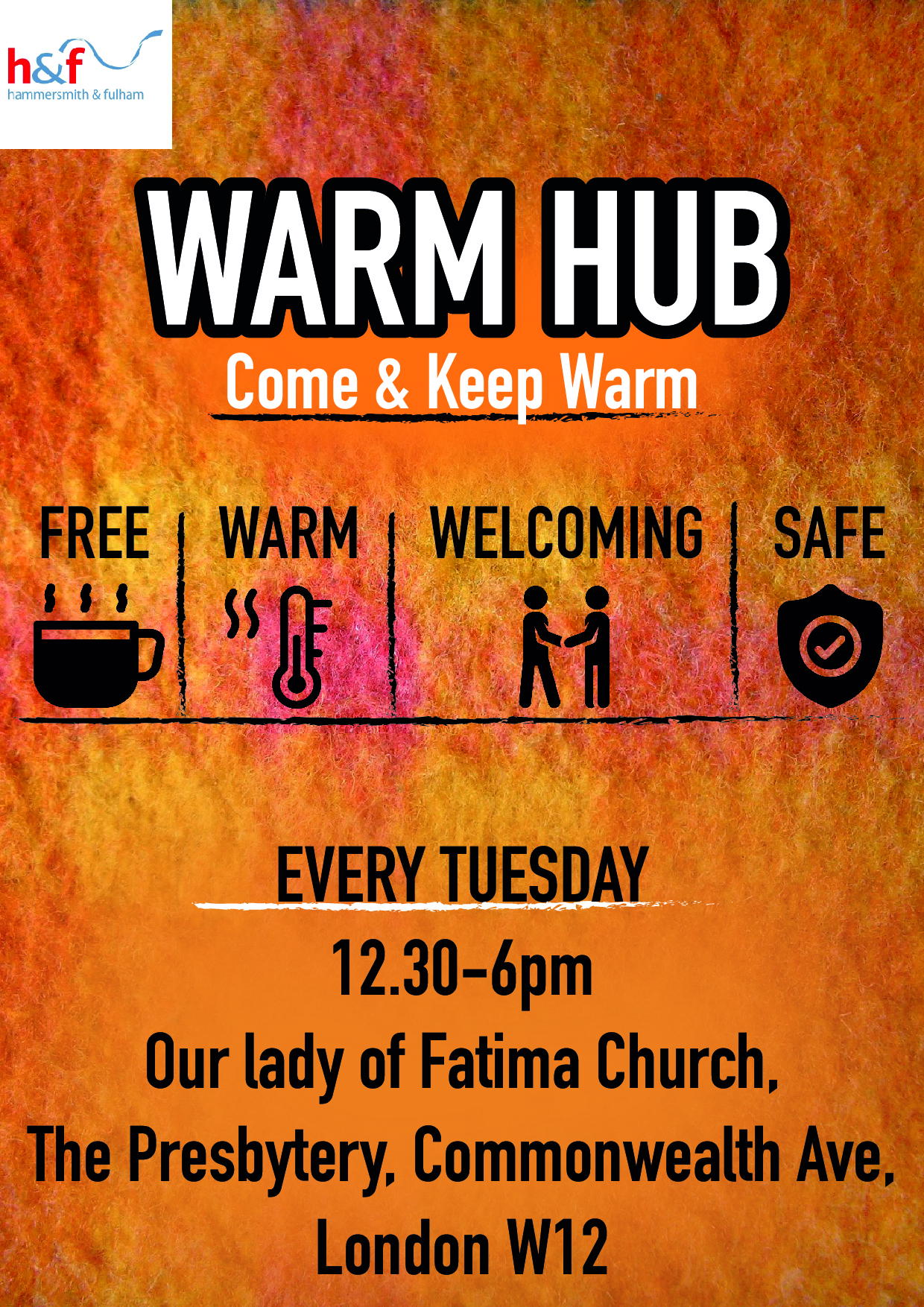 Warm Hub – Come and keep warm Free – Warm – Welcoming – Safe Every Tuesday 12.30-6pm Our Lady of Fatima Church, The Presbytery, Commonwealth Ave, London W12 Our Lady …
Warm Hub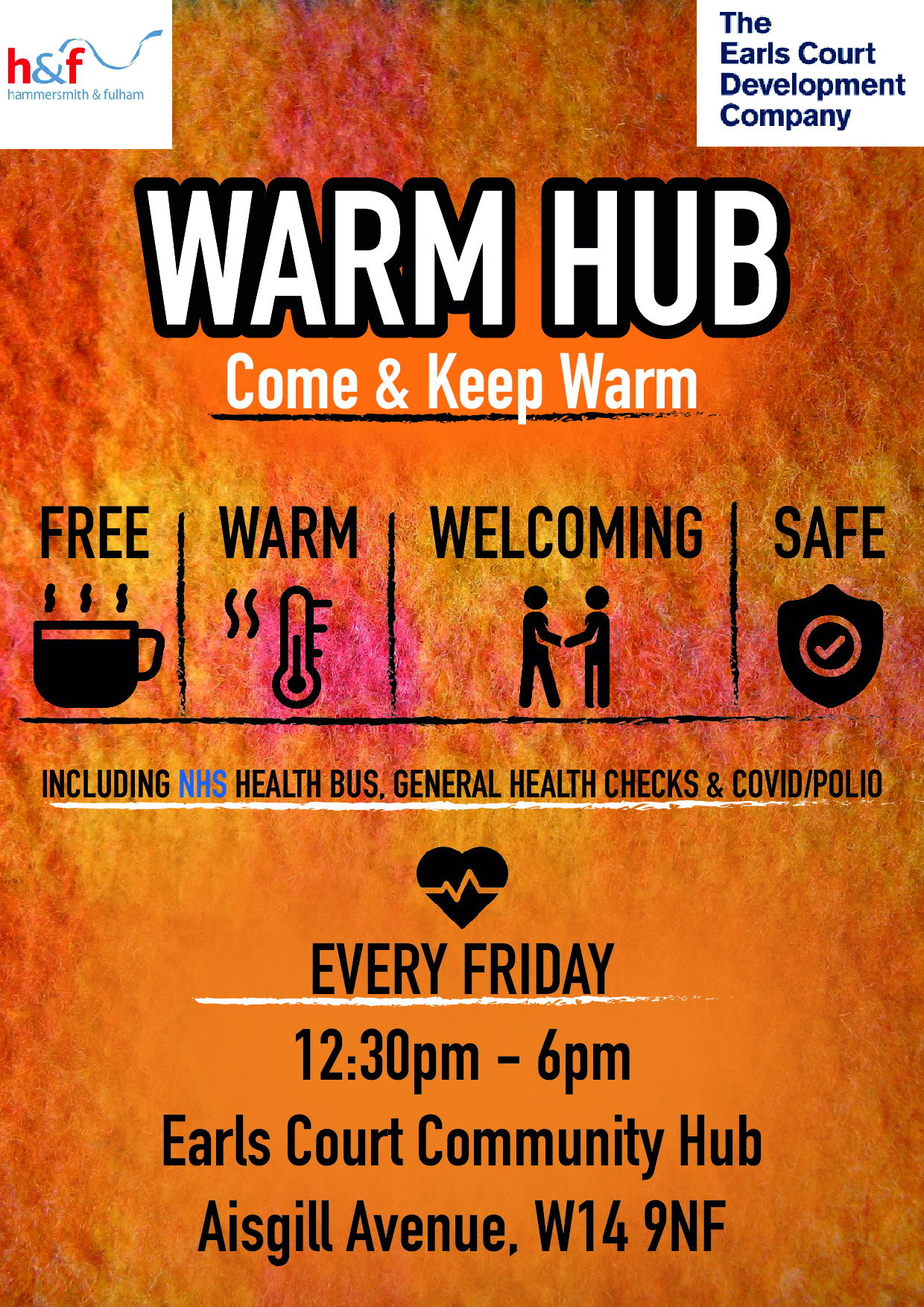 Warm Hub – Come and keep warm Free – Warm – Welcoming – Safe Including NHS health bus, general health checks & Covid/Polio Every Friday 12:30pm – 6pm Earls Court …