Noticeboard
On this digital noticeboard, you can find posters and information about what's going on around the borough, and nearer to you.
Got something you'd like to add? Click here to send us a poster.
Select your postcode below.
Currently viewing: All Posters
Skip to posters
H&F Council Contact Details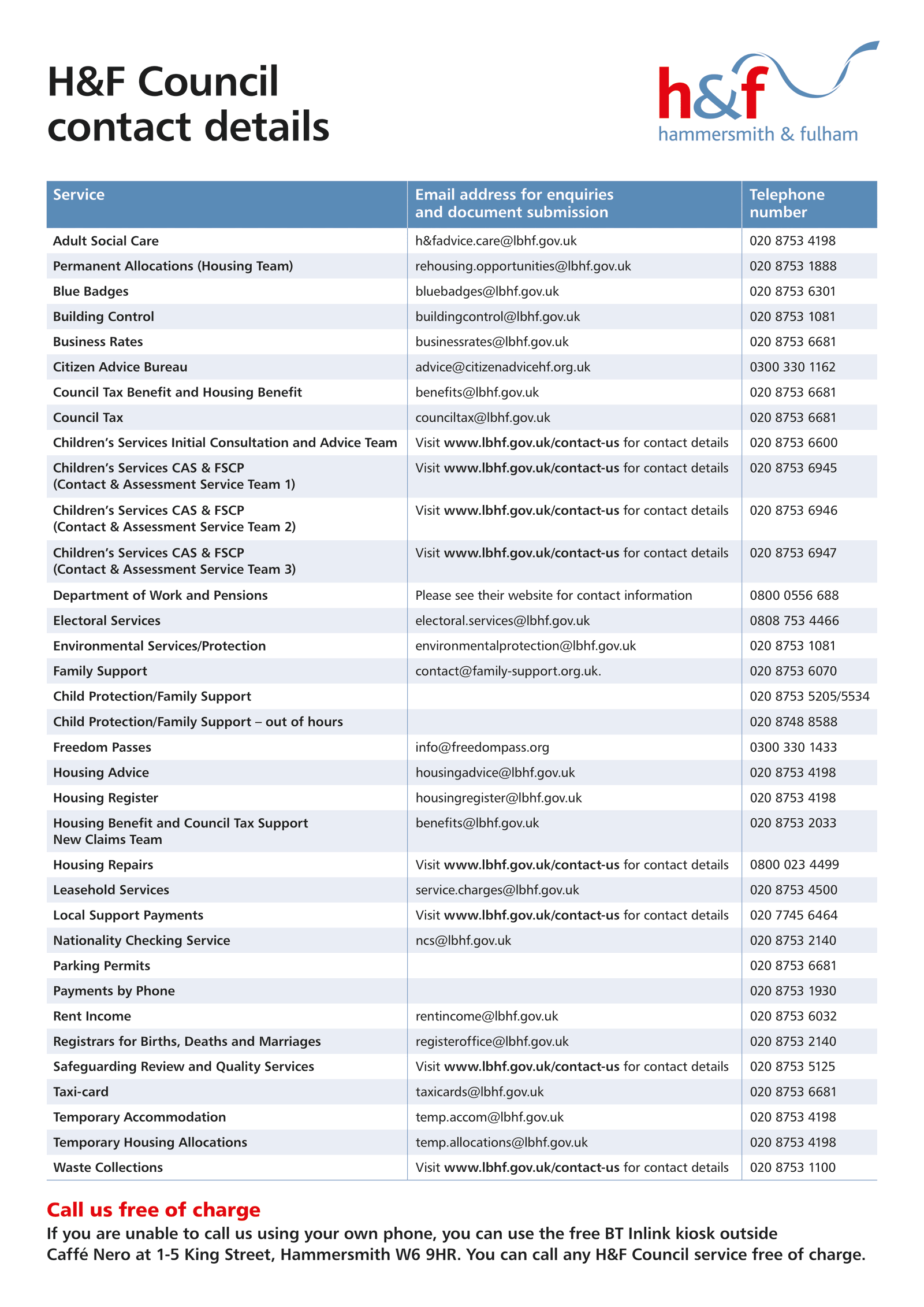 If you need to get in touch with the council, this list of number and emails addresses will help you get connected to the right person.
Crosslight Debt Advice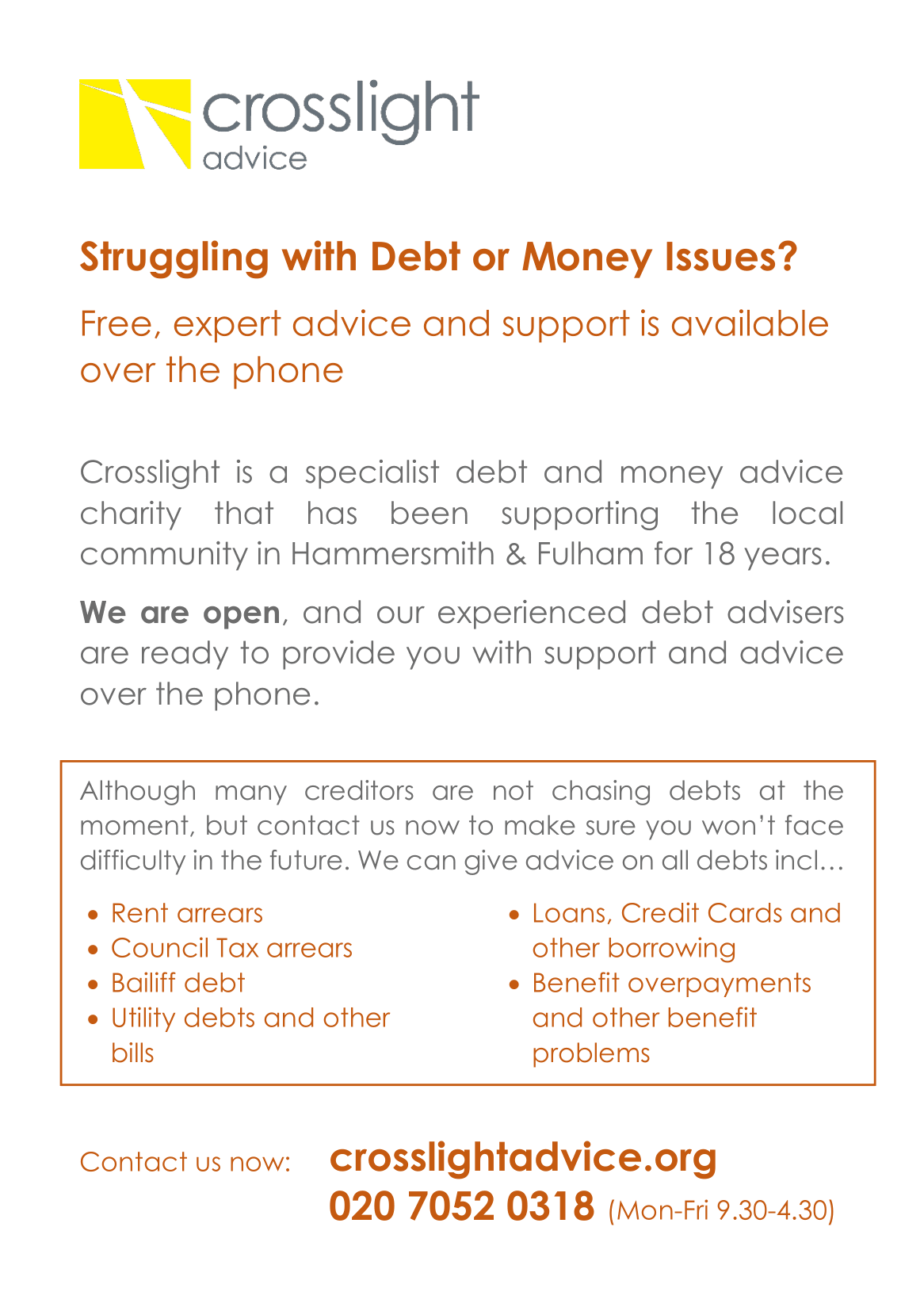 If you're struggling with debt or money issues, Crosslight might be able to help.
Citizens Advice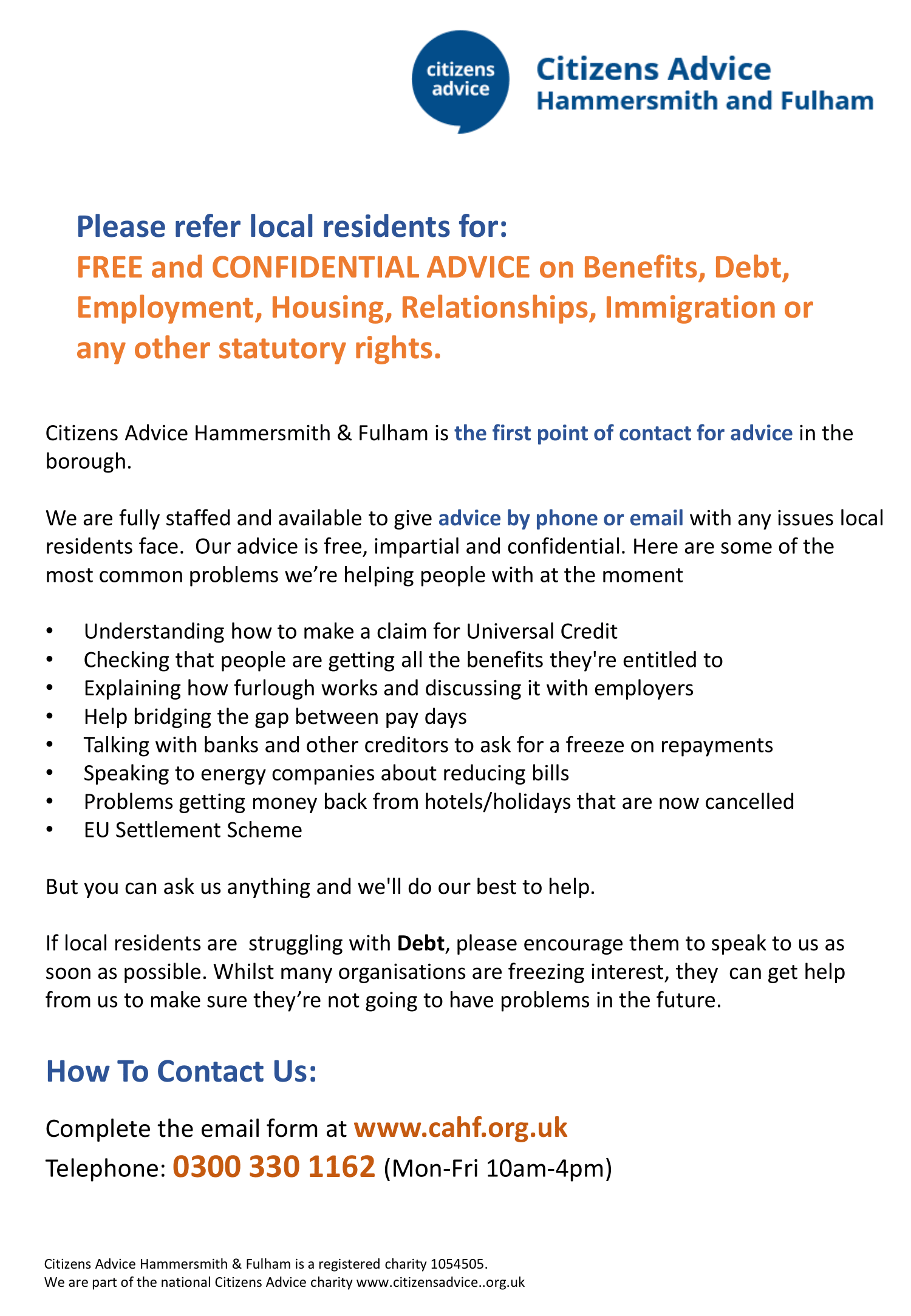 Citizens Advice can offer free confidential advice on a wide range of topics.
Hammersmith and Fulham Law Centre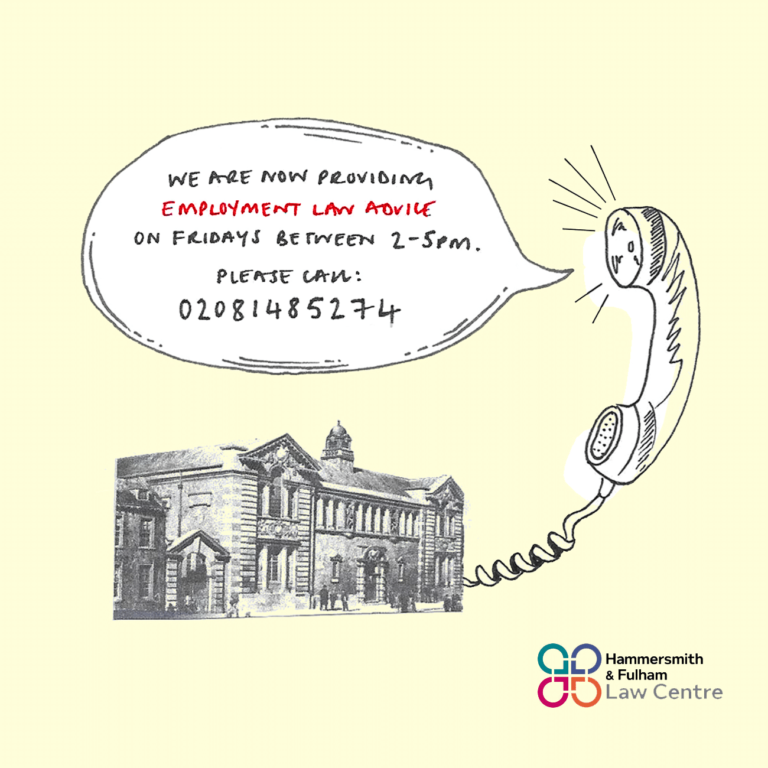 Hammersmith and Fulham Law Centre are now providing employment law advice.