We have lots of engagement, involvement, and co-production activities taking place in Housing! We have developed an engagement calendar to bring together all of these meetings and events in one place. This includes dates for:
Representative Forum meetings
Service Improvement Groups meetings
Tenants & Residents Association (TRA) meetings
Estate events
Estate inspections
Focus Groups
Housing & Homeliness Policy & Accountability (PAC) meetings
To find out more about any of these activities, please visit Resident involvement | LBHF. The PAC meetings are run by the Council's Committee Services team and more details can be found on these at Committee structure | LBHF.
Using the Engagement Calendar
The first step is to select the month you wish to look at. Please use the left and right arrows on either side of the calendar month heading to navigate between different months.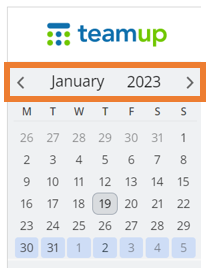 If you want to look at the events taking place on the day you are viewing the calendar, you can click on the Today button.

To choose a particular week in the month you are looking at, click the drop down arrow after the date.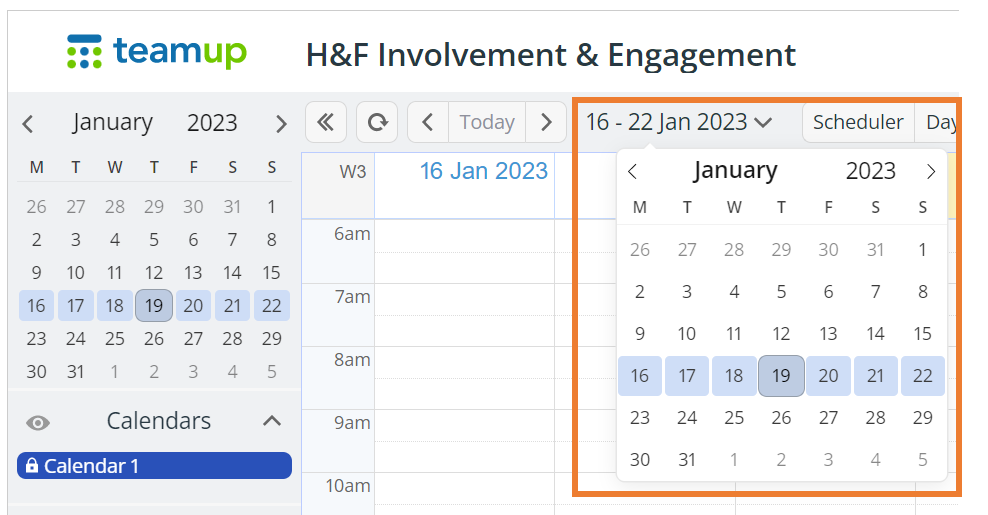 You can also click on a particular date on the calendar to view what is happening on that day, or you can use the search function using the magnifying glass in the top right-hand corner and typing in the name of the meeting or event. For estate inspections, please type in your block or estate name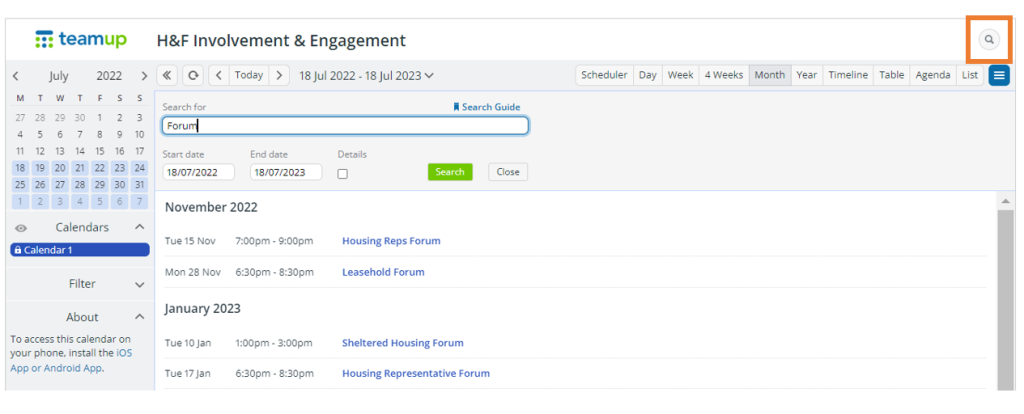 You can change the viewing layout using these buttons. Some of the options include day, week, month or year viewing displays.

You can also search for a particular event using the search icon.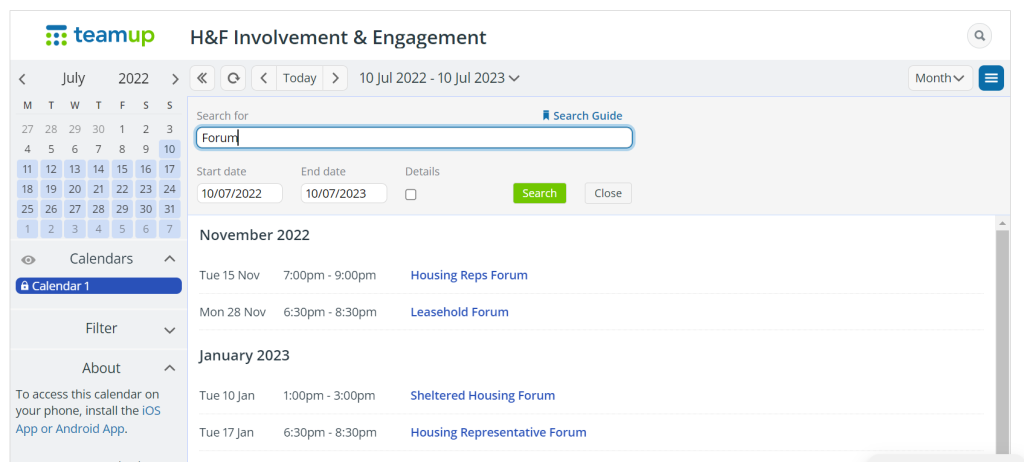 The Calendar