September 2023


At a glance – more information inside the newsletter
click here to view the newsletter
New playground
Local children and their parents told us what they wanted to see in the new playground at a fun-filled play event.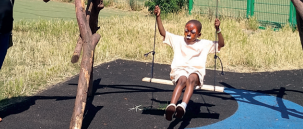 Redesigning Bridget Joyce Square
Feedback from the community has shaped the re-design of Bridget Joyce Square to make it an inviting, open space that prioritises
pedestrians rather than vehicles.
Section 105 Consultation
Section 105 is the formal consultation that councils are required to carry out if they are proposing changes to facilities on estates. In December last year we asked you what you thought of the proposed changes.
New Temporary Community Hub
We had originally proposed to refurbish the former Health Centre as a temporary community hub. Having spoken with the operators in
the existing community buildings, we have found that refurbishing the existing health centre will not meet their needs. As such, we are
now proposing to provide a new temporary hub using modular buildings whilst the new community hub is being built.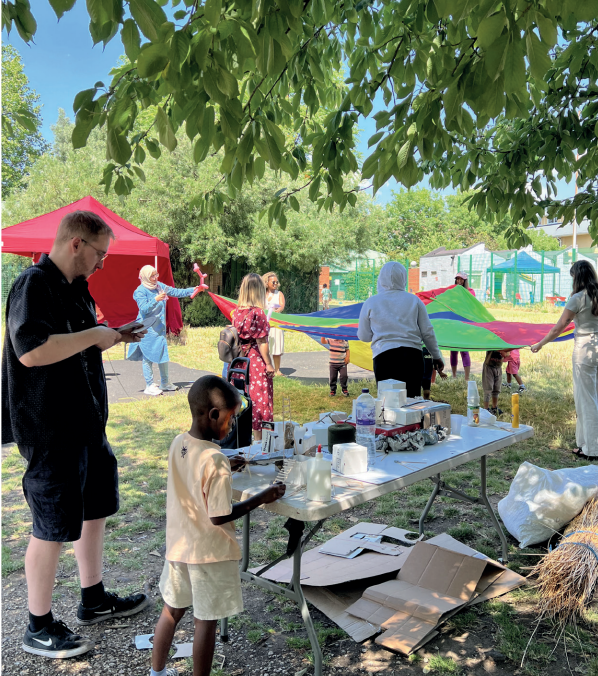 Where Are We Now?
We are currently reviewing:
*) Feedback you provided at the play consultation to influence the design of the new public adventure playground
*) Technical drawings for the redesign of Bridget Joyce Square
*) The location for the temporary electrical substation
*) How the overall construction will be phased.
Next Steps
*) Consultation with existing community groups on the designs for the temporary community hub
*) Once the designs are updated we will collate the documents in order to submit a planning application
You can read our latest newsletter by clicking here. This issue includes: your feedback from the playground consultation, updated Bridget Joyce Square designs, plans for the temporary community hub and S105 consultation feedback.
An accessible version can be read by clicking here. Please let me know if you would like a translated version, or any other format: whitecitycentral@lbhf.gov.uk
Latest updates and FAQs can be found on our website: www.whitecitycentral.com