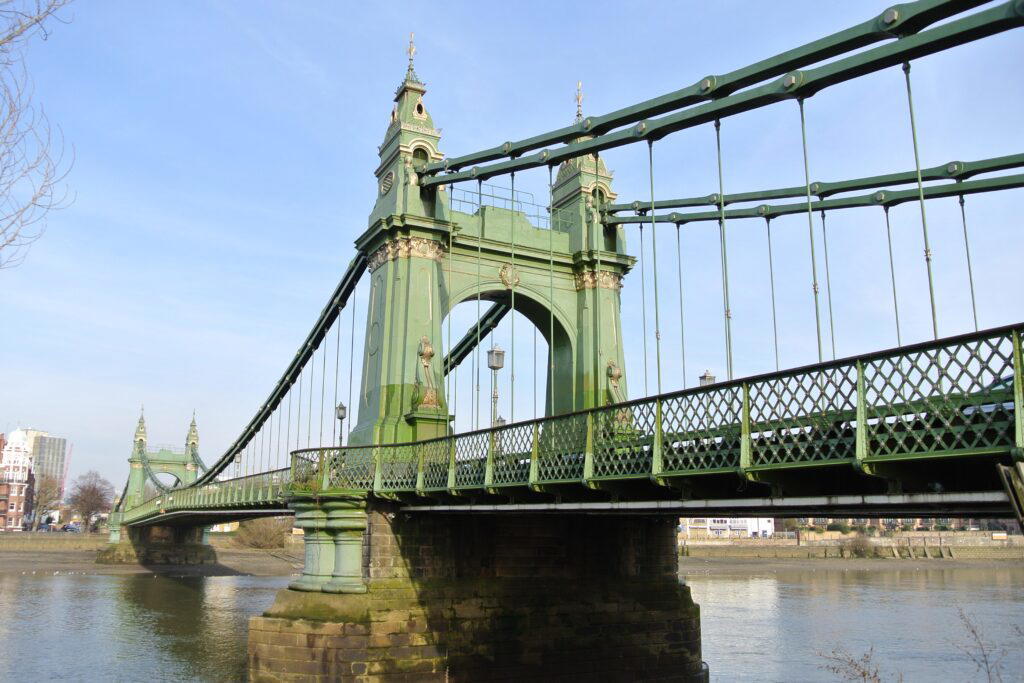 Transport for London (TfL) has recently written to residents of Queen Caroline Estate & College Court about their proposal to provide a temporary ferry service across the river with a landing site at the bottom of Queen Caroline Street.
The letter explains that the proposal is for the ferry to take pedestrians and cyclists between piers located near Queen Caroline Street in Hammersmith and the Hammersmith Bridge approach in Barnes. More information is available at https://tfl.gov.uk/travel-information/improvements-and-projects/hammersmith-bridge.
TfL Consultation meetings
TfL invited Queen Caroline Estate & College Court residents to attend online public meetings taking place on Friday 14th May at 11.00 and Tuesday 18th May 2021 at 18.00. The aim of the sessions was to help residents to understand more about the proposals, ask questions and give their feedback. Here's the presentation they used at the meeting. You can scroll through the slides using the bar on the right-hand side of the document.
If you have any other questions about the proposal, please contact TfL by email at HammersmithBridge@tfl.gov.uk.
Representation by the Queen Caroline Tenants & Residents Association
The Queen Caroline Tenants & Residents Association (TRA) encouraged residents to attend these meetings, to be as fully informed as possible about the plans and how they may affect your day-to-day life. They have been meeting with TfL to find out about their proposals and try to represent residents' best interests. It's as a result of the TRA asking TfL to consult more widely with resident that these meetings are being held. The location of the pier is not yet finalised because TfL and their partners will need to gain planning permission from H&F Council and local residents' views can make a difference to this decision.
Key Areas of the proposal
Some key areas that have come from the TfL meetings with resident representatives are:
• If it goes ahead, the ferry will transport cyclists and pedestrians across the Thames between 6.00am and 10.00pm on weekdays (8.00am start at weekends). Frequency of ferries between 5 and 12 minutes.
• Before the bridge closed in August 2020, it was used by up to 16,000 cyclists and pedestrians per day. TfL predicts between 620 and 1,116 passenger movements per hour accessing the ferry service that is proposed to land at the bottom of Queen Caroline Street.
• TfL's initial proposals for Queen Caroline Street include widening of paths, creation of kerbside space for taxis, segregated cycle lanes. These interventions would require removal of some of the on-street parking that is currently available to residents and their visitors.
Keeping in touch & support with online meetings
The Queen Caroline TRA would welcome you contacting them to let them know what you think about the proposals. You could copy them in to your email to TfL, using their email address queencarolinetra@gmail.com. You can also get in touch with them by calling 07722 963342.
If you're new to online meetings, there's guidance on how to access and use Microsoft Teams on the Get Involved Hub at https://www.hfgetinvolved.org.uk/help-to-access-online-meetings.