We sent the letter below to all residents in Lugard House in March 2021 to determine the need and support for the installation of a second secure bike storage unit.
Hand delivered to the residents Lugard House
Dear resident,
Second Secure Bike Storage Consultation
We wrote to all residents in November 2020 and January 2021 about the proposed installation of an additional secure bike storage unit.
There has been some feedback that there may not be a need for the second secure bike storage unit and we want to confirm if this is the view of Lugard House residents. We want to work with you, so we're running this consultation to confirm what level of support there is for this improvement.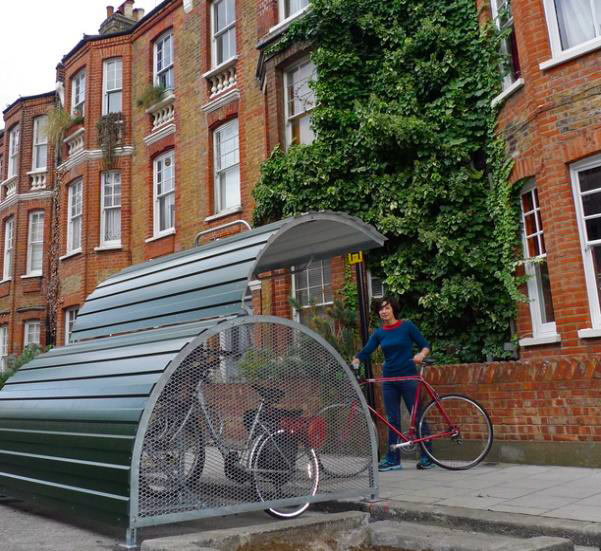 Here's a picture of the type of storage. It's designed for adult bikes (children's bikes need to be kept inside residents' homes). There would be no charge for the installation of the bike storage and no charge to use them. The Council will only charge for a replacement key if residents lose theirs.
We've already set funding aside for this proposed improvement and if there is enough support, we'll work with you to get this installed. If there isn't support for the proposal that's not a problem and we can reallocate the funding for this secure bike storage unit to another estate.
You can respond to this consultation up until 19 March 2021 by:
Returning the enclosed survey in the pre-paid envelope
Completing the survey link at
Best regards,
Magda Goncalves
Resident Involvement & Governance Manager
Lugard House Secure Bike Storage Consultation Report
We've set aside funding for the installation of secure cycle hangars on our estates and Lugard House was awarded one extra bike hangar. We've received feedback from a resident that there may not be a need for a second bike hangar.
A consultation letter and survey were produced by the housing Resident Involvement Team to assess the level of support for this improvement.
Approach
The Resident Involvement Team hand delivered consultation surveys to all the residents at Lugard house on 2 March 2021, with a response deadline date of 19 March 2021. 31 properties were surveyed.
Consultation results
The results were compiled on 30 March 2021.
In total, 10 survey responses were received. This represents a response rate of 32%. This is just under half of all the residents who received the consultation.
The consultation report headlines are:
6 of the 10 respondents were in favour of the 2nd bike hangar (60%)
Residents in favour left the following comments in relation to location:

"I would like a bike hangar but not in proposed location which already has extremely limited space for vehicles. I would welcome the hangar in any other location"

"Installation of bike storage unit is very necessary for this building. The reason why I do not possess a bike to ride is only the issue with not having a space for storage."

"Next to the door, we have space here on the other side for a new bike storage hangar"
4 of the 10 respondents weren't in favour of the installation of a 2nd hangar (40%)
Residents against the installation left the following comments:

"We already have a bike shed. It's used by two residents. Better to enlarge the parking space for cars"

".. I would suggest or ask if the funding that is put aside for the bike stand could it be used to upgrade the back garden so it can be more presentable to sit in for the children to play in"

"Already have one thanks"
Getting involved
We also used the consultation survey as an opportunity to ask residents if they would like to join our H&F Get Involved email mailing list:
3 residents asked to join the H&F Get Involved email mailing list
Next Steps
As more of the respondents are in support of the proposed secure cycle hangar installation, this will now be progressed. We will consider carefully the location of the second bike stand and we'll also ask the Housing Management Team to confirm the amount of keys that have currently been issued.