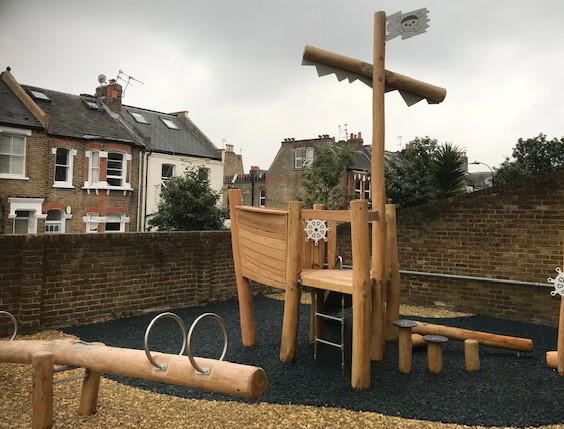 We're looking for more members to join our resident-led Investment Group! The group works with us to review environmental improvement bids on council housing land.
One of their recently funded projects is shown in this picture – a new pirate-themed play space was created in a previously un-used and unloved part of the Bayonne estate.
To find out more about the group, please visit Investment group | LBHF.
To express an interest to join the group, please contact the Housing Resident Involvement Team at getinvolved@lbhf.gov.uk or call 0208 753 6652.