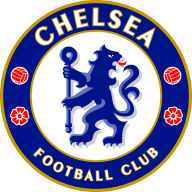 Chelsea FC Foundation is running a 'Freestyle Keepie-Uppie' challenge for young people aged 14 – 18. The challenge is for participants to send in a video (maximum 1 minute in length) of them doing a freestyle keepie – uppie routine with a football. The videos will be scored and judged by CFCF coaches with the best entries receiving a prize.
1st place is £100 Nike voucher
2nd place is a Chelsea shirt (2020/2021)
3rd place is a £40 Deliveroo voucher
The challenge starts from 9am on Monday 22nd February and ends on Monday 1st March 2021.
To sign up to the challenge and for details on how to send in your video clip, see the registration form on the link below. 
We're looking forward to seeing your clips. Be sure to show off all of your tricks and skills!
Good luck!