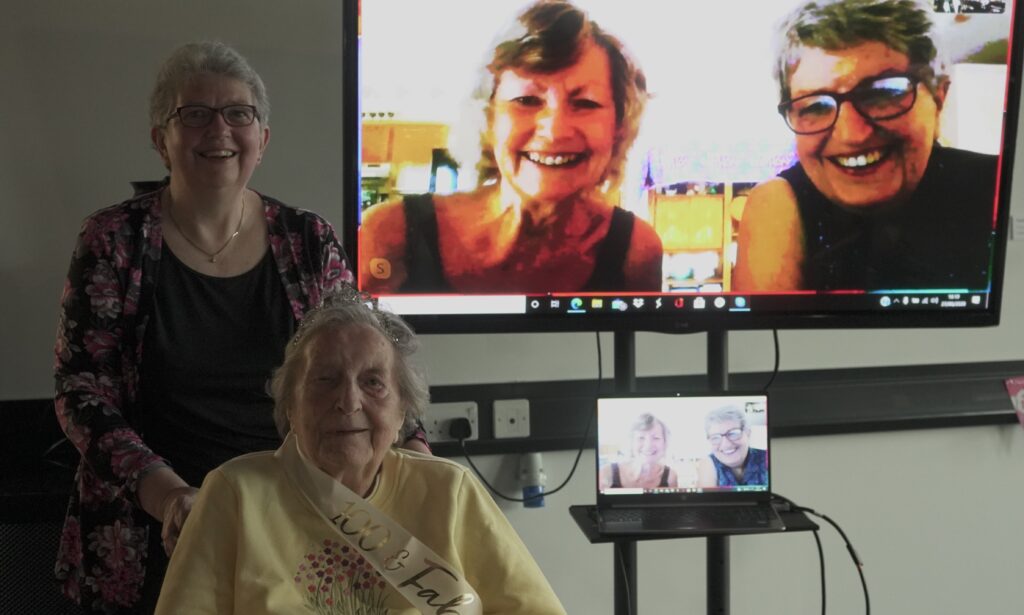 In the summer of 2020 a very special resident name Joan from Queen Caroline Estate turned the magical age of 100. Her daughter Ros, along with the other members of the Queen Caroline Tenants & Residents Association (TRA) arranged a surprise party at Riverside Studios.
Ros said of her mum, Joan, "Its amazing. She is phenomenal. She's got a lot of strength and a lot of backbone, She's very loving and giving. We all could take a leaf out of her book."
Joan's carer said; "She's a genuinely lovely and kind person. Every so often she comes out with something really funny when you least expect it."
The Mayor of Hammersmith & Fulham honoured Joan's birthday with a plaque.
Joan's other daughter, who joined online from America said: "I'm incredibly proud of her and she looks fabulous. You wouldn't think she's 100! She's been the most spectacular mother."
Bellini was drunk, cake was eaten and so many lovely words were said about Joan.