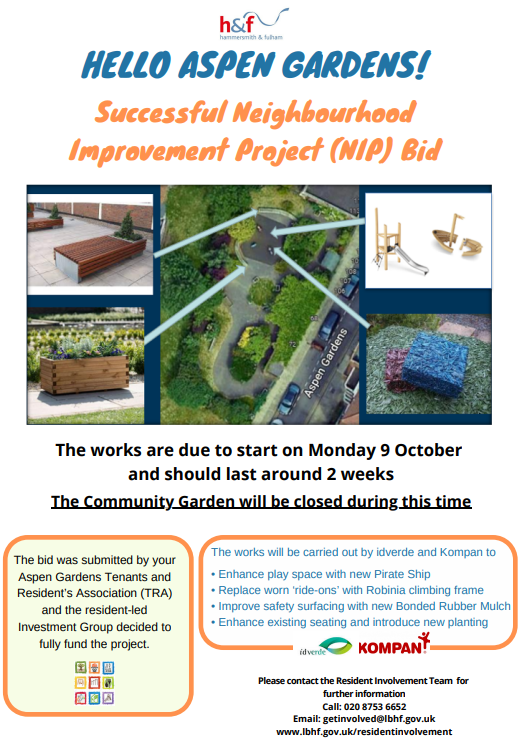 The bid was submitted by your Aspen Gardens Tenants and Resident's Association (TRA) and the resident-led Investment Group decided to fully fund the project.
Our contractors, Idverde, will be leading the project alongside their play equipment contractors, Kompan, who will be undertaking majority of tasks.
The improvements include:
• Enhance play space with new Pirate Ship
• Replace worn 'ride-ons' with Robinia climbing frame with slide
• Improve safety surfacing with new Bonded Rubber Mulch
• Enhance existing seating and introduce NEW planting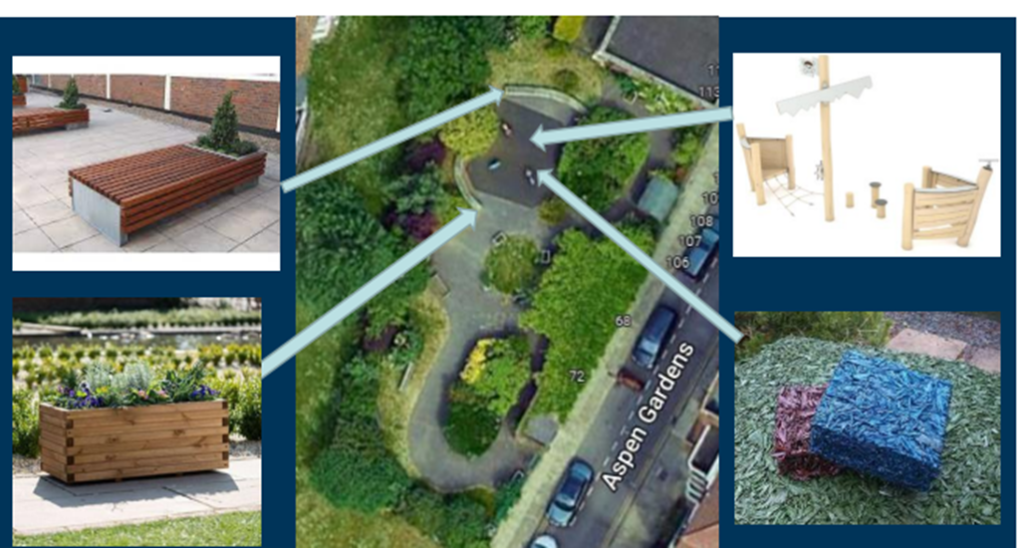 The works are due to start on Monday 9 October 2023 and should last around 2 weeks. The Community Garden will be closed during this time!