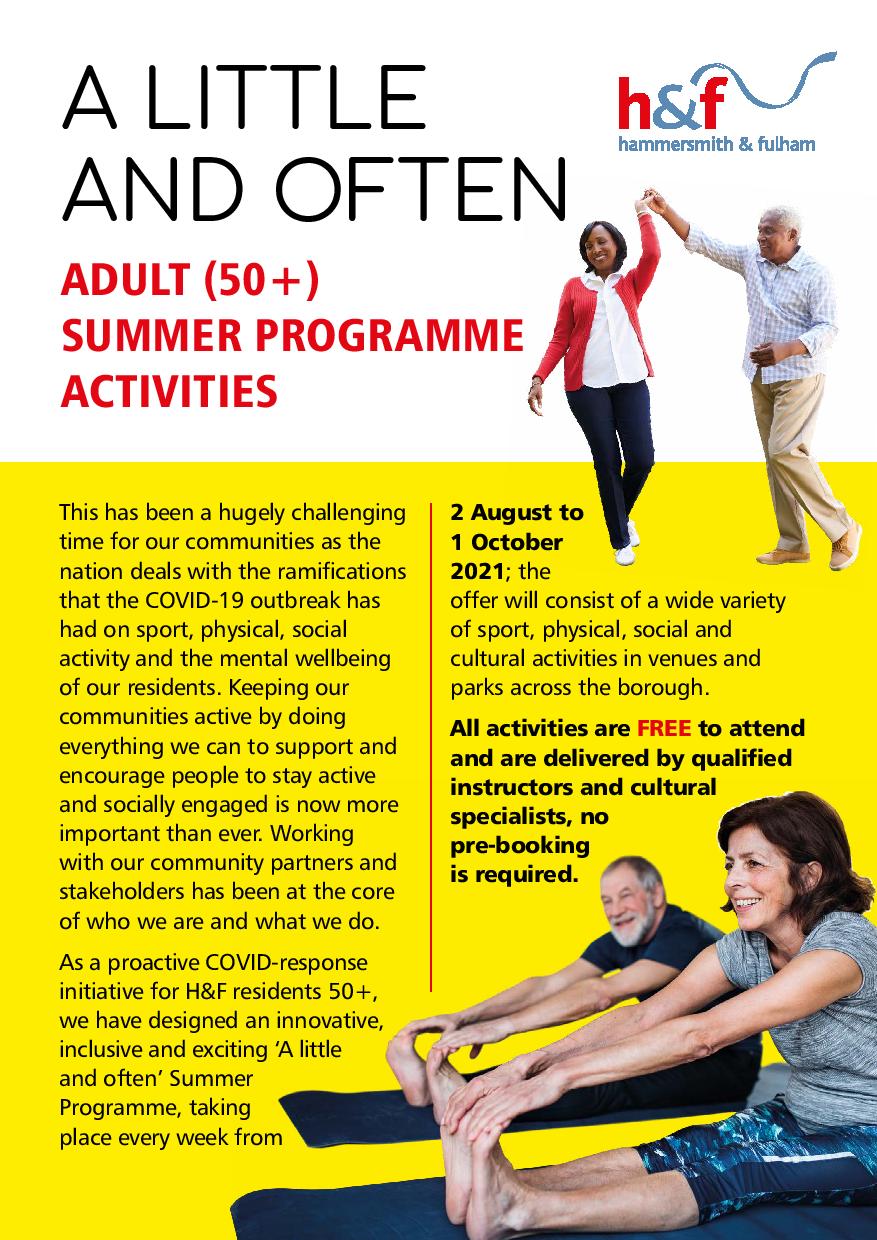 This has been a hugely challenging time for our communities as the nation deals with the ramifications that the Covid-19 outbreak has had on sport, physical, social activity and the mental wellbeing of our residents. Keeping our communities active by doing everything we can to support and encourage people to stay active and socially engaged is now more important than ever. Working with our community partners and stakeholders has been at the core of who we are and what we do.
As a proactive Covid-response initiative for H&F residents aged 50+, we have designed an innovative, inclusive and exciting 'A little and often' summer programme, taking place every week from 2 August to 1 October 2021.
The offer consists of a wide variety of sport, physical, social and cultural activities in venues and parks across the borough.
All activities are FREE to attend and are delivered by qualified instructors and cultural specialists. No pre-booking is required.
To find out more, please visit A little and often: Adult (50+) summer programme activities | LBHF.